Sales of Farming Equipment Fans, Farming Equipment Blowers, Tunnel Ventilation Fans, Tunnel Ventilation Blowers, Water Treatment Fans, Water Treatment Blowers, Aeration Fans, Aeration Blowers, Air Slide Fans, Air Slide Blowers, Air Stripper Fans, Air Stripper Blowers, Blow Off Fans, Blow Off Blowers, Air Knife Blowers.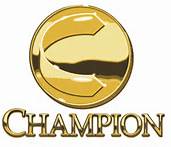 INDUSTRIAL FANS
Tubeaxial Fans

Tubeaxial fans include belt driven axial, short cased & long case, direct driven fan arrangements in sizes from 12" to over 84" DIA. The bifurcated fan arrangements is available for higher temperature, corrosive or explosive duties where the fan motor has to be isolated from the airstream. Recalculating axial fans (RCA), are specified for such applications as ovens and kilns at temperatures up to 1000° F. Smoke and fume extract high temperature emergency ventilation axial fans are an economical proposal for fume and smoke extraction up to 800° F.

· Fan wheel sizes from 12 inches up to 84 inches
· Volume flow from 500 CFM up to 300,000 CFM
· Pressure from 1/4" WG mm up to 15" WG

In order to select the fan that meet your requirement:




Heavy duty industrial fans and blowers, variable and multi-speed fans and blowers, duct fans distribution.
Engineering of through the wall exhaust fans, airflow exhaust ventilators, fume hood exhaust fans, roof / wall supply blowers, paint booth ventilation fans, high pressure air blowers, air pressure blowers, high temperature air blowers, rotary air blowers, air fan-blowers systems, roof blowers, roots blowers, oven / dryer exhaust ventilators, heavy-duty ventilation fans, spray booth exhaust fans, New York blowers, Dayton fans, Chicago blowers, American Coolair ventilators, ACME ventilators, Twin City fans, Aerovent fans, Cincinnati blowers. Industrial fans and blower fans provide efficient high volume ventilation in the home through air and gas.
Sales of industrial fans & blowers, high pressure blowers, centrifugal fans, axial ventilators, roow and wall exhaust and supply fans, material handling blowers & radial fans, scroll cage fan ventilators, high temperature fans and blowers, New York Blower, Twin City Fan / Aerovent, Chicago Blower fans, Peerless Fans, Dayton Ventilators, Sheldons fans & blowers, Canarm Leader ventilators, IAP fans, Industrial Air.