Sales of Backwardly Inclined Fans, Blowers, High Pressure Blowers, Car Drying Blowers, Carwash Fans, Carwash Dryer Ventialtors, Centrifugal Blower, Centrifugal Air Fans, Commercial Air Conditioning Fans and Blowers, High-Efficiency Fans, HVAC Fans and Blowers, Industrial Fans and Pressure Blowers,Mechanovent OEM Fans, OEM Fans, Plenum Fans, Single Width Fan, Square Fans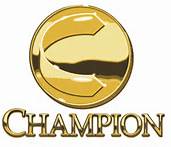 INDUSTRIAL FANS
Tubeaxial Fans


We manufacture and supply a wide range of axial flow fans. Fabricated using quality raw material, these axial flow fans are suitable for large volume of air at low to medium static pressures. To cater to the needs of different manufacturing industries, our range of axial flow fans are available for various ventilation application specifications. Easily installed and maintained, these in-line axial fans are known for their high performance and low power consumption. Further, we can also customize these axial flow fans per specific requirements of our clients.







Manufacturers of Canarm fans, Leader fans, CFC cincinnati blowers, Delhi ventilators, Plastec blowers, combustion process pressure blowers, vaneaxial fans, tubeaxial blowers, oven circulating fans, fan air kits, plug ventilators, New York Blower fans, ILG ventilators, Madok coils, Sheldons Engineering fans, Chicago Blower pressure blowers, dayton ventilators, Cincinnati Fan blowers, Grainger fans and blowers, side channel regenrative blowwers, blow-off ventilators, centrifugal fans, axial blowers, combustion ventilators, delhi fans ventilators, FRP pressure blowers, high temprature ventilators.
Industrial Fan Blower Co. fans and blowers aare used in a variety of applications throughout industry, ranging from providing air for combustion, process aeration, fermentation, drying, cooling and conveying; for extracting dust or fumes, and for handling any type of unusual gas.
Sales of Buffalo Blower / New York blower and fans, American Coolair, ILG Chicago, Illinois Blower, Industrial Gas Engineering Industrial air products, fan and blower including high temperature & high pressure blowers and fans, pressure blowers, heavy duty industrial process fans and blowers. Super high temperature fans, air tight and zero leakage blowers and centrifugal axial fans,
explosion proof fans and ventilators.
.
We offer the choice of backward-inclined, airfoil, backward-curved or forward curved wheel, all types of motors, high temperature, spark resistant and more.