Engineering of Industrial Fans, High temperature Fans, Industrial Blowers, Blowers, Centrifugal Fans, High Capacity Fans, High Capacity Blowers, Axial Fans, Heavy Duty Fans, OEM Fan Impellers, Replacement Parts, Industrial Air Handling Specialists, Airfoil Plenum Fans, Plenum Fans, Plug Fans, Fan Air Kits, Airfoil Ventialtors, Backward Curved Fans, Backward Inclined Fans and Industrial Exhausters.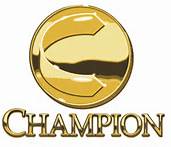 INDUSTRIAL FANS
Cooling Fans

Propeller cooling fans are ideally suited to applications where space is limited. The unique coupling of the motor and impeller minimizes space requirements and provides for vibration free fan operation. By combining the efficiency of the ventilator wheel with the advanced technology of an external rotor motor, new standards for air performance and low fan sound levels have been achieved. Suitable for either supply or exhaust ventilator applications, prop fans are the quietest and most efficient fan packages available.

Types : Propeller fans, Crossflow fans, Axial flow ventilators , Forward / Backward curve blowers

Benefits & Features

• 100% speed controllable external rotor motors
• Super quiet aluminum / steel blower impellers
• Highly efficient backward curved / airfoil fan blade design
• Compactness together with superior ventilator performance
• Rugged construction, ball bearing motors
• Capacities: 100 cfm to 100,000 cfm


Applications

• Electronic cabinet cooling
• Clean room modules
• Heat exchangers
• Air filtration fans
• Military HVAC
• Medical appliances
• Plastic extrusion
• Fume hoods
• Pharmaceutical equipment
• Semiconductor industries


Explosion proof
backwardly inclined; airfoil; radial and radial-tip fans and blowers. Pressure blowers; plug fans; air kits; centrifugal and axial ventilators

.
Sale of TCF NYB fans / blowers, American Coolair ventilators, Aerovent ventilators / fans, side channel blowers, regenerative blowers, Canarm ventilators, ACME fans, Leader Delhi fans, ILG ventilators, Plastec propylene blowers, New York Ventilators, confined space fans and ventilators. New York Blower Fans Sales Representative supply heavy-duty industrial fans, American Coolair Blowers, ILG Industries Fans, Illinois Blowers Fans, Industrial Gas Engineering High Temperature Fans, IAP Blowers. We supply heavy duty New York Blowers industrial and commercial fans, blowers, pressure blower ventilators, high temperature fans systems, high capacity blowers, combustion fans, dust collection fans, blower air knives, roof exhaust and supply blowers. Northern Industrial Fans and Blowers offer stock New York Blowers Fans and American Coolair ILG fans & blowers. We are Ventilating Fan Engineers sell ILG Industries Fans Dome Type Roof Exhausters, American Coolair Domed Roof Aerovent Ventilators, New York Blower Centrifugal Roof Mushroom Fans, Roof and Wall Ventilators, Exhaust and Supply Blower. We supply acme stock ILG Industries In-Line Centrifugal Ventilators, Axial Duct Fan, Circulating Cooling Mancooler, Cooling and Ventilation Fan and Ventilation Blower. Sales of high capacity industrial air and commercial ventialtors, blowers, high temperature emergency cook fire and smoke exhausters fan acme systems, high capacity axial propeller, exhaust & supply fans & axial industrial air ventilators, roof exhauster and axial propeller ventilators. Northern Industrial Fans and Blowers offer stock ILG Industries, New York Blower and American Coolair ILG axial fans
.