Heavy Duty Power Generation Fans, Power Generation Blowers, Recycling Fans, Recycling Blowers, Steel Fans, Steel Blowers, Steel Fabrication Fans, Steel Fabrication Blowers, Textile Fans, Textile Blowers, Transportation Fans, Transportation Blowers, Farming Equipment Fans, Farming Equipment Blowers, Tunnel Ventilation Fans, Tunnel Ventilation Blowers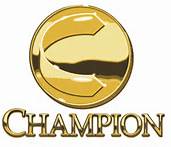 INDUSTRIAL FANS
Dust Collector Unit

In many manufacturing facilities today dust is at least a nuisance and at worst a real health hazard in certain cases where prolonged exposure and lack of control can lead to serious personnel health problems. We are specialists in the field of industrial dust control. No matter how large or small your dust control ventilation problem, we can provide the appropriate solution quickly, effectively and economically.

Buffalo Blower air handling fans and ventilators; belt and direct driven Buffalo fan ventilators; single-width and double-width blower fans; radial blowers; induce draft and force draft Buffalo Blower fans; high pressure and high temperature pressure blowers.
Supplier of regenerative blowers, positive displacement blowers, Acme fans, Delhi fans, fiberglass fans / FRP blowers, Plastec Propylene fan ventilators, American Coolair ILG ventilators & fans, Grainger ventilators, explosion proof blowers, power roof ventilators, replacement fan bldes / blower wheels. Blower fans and industrial fans consist of one of two main modes: radial industrial blowers and axial industrial blowers. The needed air is produce through circulating blades of the blower fan directing the flow based on the modes mentioned (radial or axial). Blower fans and industrial fans are of different types. It may be plastic mode or metal mode and at times it may be combination of both.
Industrial cooling fans are useful for a number of businesses and industries. If you or your any family member operates a parking center, then you need these types of fans to keep the unit well ventilated. An industrial cooling fan has been considered as an efficient means of air circulation to thwart people being overcome by fumes from exhausts, etc. People involve in transporting livestock from one location to another must require these fans as heat can cause damage to your animals. It is your duty to keep your animals relaxed as they are completely dependent on you for their wellbeing.
Vaneaxial fan ventilators from Buffalo Blower, New York are designed for medium and high pressure ventilation and industrial exhaust applications requiring the compactness of an axial fan. All applications can be handled in either supply or exhaust configurations. Canadian Blower, Chicago vaneaxial fan ventilators are available in stainless steel SS316, SS316L, SS304, aluminum construction, spark resistant construction, explosion-proof construction. Supply of replacement vaneaxial fans and parts for vaneaxial fans manufactured by Buffalo Blower - New York, Twin City Fan, Northern Blower, Chicago Blower, Sheldons, Cincinnati Fan, Hartzell, IAP, Industrial air products, Canadian blower, Penn Ventilation, Penn-Barry, Barry Blower, ACME, Aerovent, Alphair, American Fan, Lau Industries, Clarage, Delhi, Canarm, Leader Fan, Daltec, ABB, Flakt, Flaktwoods, Woods, MK Plastics, Robinson Industrial, Garden City Fan, Loren Cook, Jen-air, Jenn Fan, Aeroflo, Grainger, Greenheck, Kice Fan, Barron Industries, Canada Fans.