Stocking Distributor of Cast Aluminum Pressure Blowers, High Pressure Blowers, Radial Tip Fans, FRP Fans, Propeller Fans, Vane Axial Fans, FRP Ventilators, OEM Blowers, Prop Fans, Fan Air Kits, Blower Wheels, Backward Curved Wheel Blades, Fan Wheels, Paddle Fan Wheels, OEM Fans, OEM Ventilators, New York Blower fans, NYB Blowers, Cincinnati Fans, Cincinnati Blowers, Aerovent Fans, Twin City Fan and Blower, Twin City Blowers, Robinson Fans,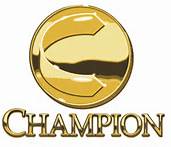 INDUSTRIAL FANS
Centrifugal Fans


Centrifugal fans and blowers are suitable for the exhaust of clean air as well as dusty air and fumes. Low, medium and high pressure single and double inlet fan models with various volume flows for various air moving applications. Backward inclined fan impellers at high efficiency with flat, wing airfoil and backwardly curved blade profiles. Centrifugal fans are used for the different air moving applications in the ventilation, air-conditioning and industrial air moving processes.

· Fan wheel sizes from 8 inches up to 108 inches DIA
· Air volume flows from 100 CFM up to 350000 CFM
· Pressure up to 130 inches of water column



Production of air scrubber blowers, fume collector fans, positive displacement blowers, Aeroven Blowers, Twin City, NYB fans, blowers & fans repair and rebuild, Lau fans, plug fans ventilators, sheldons fans blowers, cooling fans, FRP ventilators, industrial mancoolers, Cincinnati fans / blowers, air polution control ventilators, blowers and fan exhaust systems, air make-up fans, air knife pressure blowers, high pressure blowoff fans, burner blowers, combustion process fans, conveyor blow-off fans, air canon fans, dust collector blowers, finishing systems fans, fan exhausters, fume exhaust ventilators, furnace fan blowers, incinerator fans.
Engineers of alloy pressure blowers, pressure blowers with high temperature construction, stainless steel, aluminum, and fabricated steel construction. Supply of replacement centrifugal fans, centrifugal blowers,

and parts for centrifugal fans, and centrifugal blowers manufactured by Buffalo Blower in New York, Twin City Fan, Northern Blower, Chicago Blower, Sheldons, Cincinnati Fan, Hartzell, IAP, Industrial air products, Canadian Blower, Howden Buffalo, Penn Ventilation, Penn-Barry, Barry Blower, ACME, Aerovent, Alphair, American Fan, Lau Industries, Clarage, Delhi, Canarm, Leader Fan, Daltec, ABB, Flakt, Flaktwoods, Woods, MK Plastics, Robinson Industrial, Garden City Fan, Loren Cook, Jen-air, Jenn Fan, Aeroflo, Grainger, Greenheck, Kice Fan, ILG Industries, Canada Fan, Industrial Air, Ceilcote, Breidert, Anderson 2000, Solar & Palau, Strobic air, Trane, TCF Axial, Aerovent.