Sales of Water Treatment Fans, Water Treatment Blowers, Aeration Fans, Aeration Blowers, Air Slide Fans, Air Slide Blowers, Air Stripper Fans, Air Stripper Blowers, Blow Off Fans, Blow Off Blowers, Boiler Fans, Boiler Blowers, Boiler System Fans, Boiler System Blowers, Burner System Fans, Burner System Blowers, Clinker Cooler Fans, Clinker Cooler Blowers

.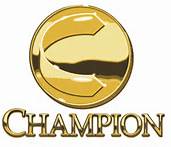 INDUSTRIAL FANS
Fume / Dust Extraction System

The unit is built for rigorous industrial ventilation use, captures pollution "at source" - filters and returns the valuable heated air to the workshop. R.K. MOBILE fume extraction units are easily wheeled to any factory location where fume extraction is needed. Units are available with mechanical air filtration elements.



The mobile fan units arm/hood assembly, either one or two can be fitted, are completely flexible, self-supporting and easily positioned. 2m, 3m and 4m lengths are available. Units can be built for any electrical voltage.

Nominal blower airflow range is from 300 m3/hr up to 6000 m3/hr and Motor rating from 0.35kw to 5.5kw .

















Centrifugal and axial air handling fans, blowers, ventilators; belt and direct drive fans; single-width and double-width blowers; Airfoil fans; Pressure Blowers.
Sales of industrial process ventilation equipment - blowers, fans, ventilators; Buffalo Blower, New York pressure blowers and oven circulating plug fans; packaged air handlers; wall / roof exhaust fan blowers.
Stock of tubeaxial & vaneaxial inline duct fans, blower and fan repair / balancing, replacement centrifugal and axial fan blades, axial duct fans, aluminum pressure blowers, FRP ventilators, dust collectors blowers fans, dust collection fan ventilators, high temperature oven circulation fans, explosion proof ventilatoprs, spark reistant fans and blowers, induce & force draft fans, fan blower impellers.
Airfoil fan blowers in New York City; backward curved aerofoil and aerocline fan blowers with high temperature construction, low leakage, stainless steel SS316, SS316L, SS304, aluminum construction, explosion proof / spark resistant construction, monel construction. New York supplier of replacement aerofoil (AF) fan blowers and airfoil (AF), or acoustafoil (AcF), or Aerocline fan blower parts for backward curved bc fan blowers manufactured by Buffalo Blower - New York, Twin City Fan, Northern Blower, Chicago Blower, Sheldons, Cincinnati Fan, Hartzell, IAP, Industrial air products, Canadian Blower, Penn Ventilation, Penn-Barry, Barry Blower, ACME, Aerovent, Alphair, American Fan, Lau Industries, Clarage, Delhi, Canarm, Leader Fan, Daltec, ABB, Flakt, Flaktwoods, Woods, MK Plastics, Robinson Industrial, Garden City Fan, Loren Cook, Jen-air, Jenn Fan, Aeroflo, Grainger, Greenheck, Kice Fan, ILG Industries, Canada Fan, Industrial Air.