Industrial API Fans sales: PIP Fans, Food Grade Fans, Food Grade Blowers, Air Handling Fans, Air Handling Blowers, Ventilation Fans, Ventilation Blowers, Vent Set Fans, Vent Set Blowers, Aerovent Fans, Aerospace Blowers, Agriculture Fans, Agriculture Blowers, Air Pollution Control Fans, Air Pollution Control Blowers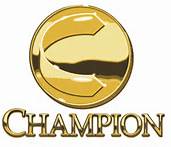 INDUSTRIAL FANS
Contacts




Phone :

1-866-225-6937



Telefax :

1-866-237-8326



E Mail :

fan@cogeco.net




http://olegsystems.com
http://olegsystems.com/airfoil-fans/
http://olegsystems.com/axial-fans/
http://olegsystems.com/ventilating-fans/
http://olegsystems.com/heavy-duty-fans/
http://olegsystems.com/industrial-exhaust/
http://olegsystems.com/airprop-fans/
http://olegsystems.com/frp-construction/
http://olegsystems.com/price-list/
http://olegsystems.com/contact-us/
http://olegsystems.com/in-line-belt-driven-fan-price-chart/
http://olegsystems.canadablower.com/industrial-axial-inline-direct-driven-fans-price-chart/
http://olegsystems.canadablower.com/industrial-centrifugal-fans-price-chart/
http://olegsystems.canadablower.com/industrial-centrifugal-blowers-price-chart/
http://olegsystems.canadablower.com/wall-exhauster-price-chart/
http://olegsystems.canadablower.com/roof-exhauster-price-chart/
http://olegsystems.com/wall-and-roof-supply-fans-price-chart/
OEM industrial and turbo fans and blowers ventilators; high temperature pressure blowers and high temperature plug fans; oven exhaust fan blowers; filtered air make-up fan blowers.
Sales engineers for high temperature oven circulating fans, sandblast blowers, stainless steel fans blowers, vacuum blowers, corrosion resistand fans, chemical resistant blowers, air table blowers, Aerovent Fan ventilators, fume fans, high temperature fans & blowers, Industrial Air Products fans, LAU ventilators, CBC fans, Peerless Blower fans, high vacuum fans, wall fan ventilators, power roof vantilator fans.
Industrial fans and blower fans provide efficient high volume ventilation in the home through air and gas. Every environment needs a large amount of air to refresh and replace the polluted air which may cause the human and materials destruction in the home. Normally, these fans are used in the industries and companies for drying and cooling applications..
S
uppliers of industrial regenerative side channel blowers, forward curved pressure blowers and fans in stainless steel, alloy, cast aluminium, cast iron, polypropylene and FRP construction. Canadian Blower, Chicago supplies replacement forward curved blowers and wheels for forward curved blowers and fans manufactured by Buffalo Blower - New York, Twin City Fan, Northern Blower, Chicago Blower, Sheldons, Cincinnati Fan, Hartzell, IAP, Industrial air products, Canadian blower, Aerovent, Penn Ventilation, Penn-Barry, Barry Blower, ACME, Aerovent, Alphair, American Fan, Lau Industries, Clarage, Delhi, Canarm, Leader Fan, Daltec, ABB, Flakt, Flaktwoods, Woods, MK Plastics, Robinson Industrial, Garden City Fan, Loren Cook, Jen-air, Jenn Fan, Aeroflo, Grainger, Greenheck, Kice Fan, ILG Industries, Canada Fan, Industrial Air, Ceilcote, Breidert, Anderson 2000, Solar and Palau, Strobic air, Trane, TCF Axial
.
Industrial fans and pressure blowers, high temperature oven fans, high pressure blowers, centrifugal and axial blowers.

Sales of regenerative blowers, high pressure ventilators, positive displacement pressure blowers.