Sales of New York Blower fans, NYB blowers, Industrial Fans and Blowers, Axial Fans, High PRESSURE Blowers, Centrifugal Fans, High Capacity Fans, Axial Fans, Fiberglass Reinforced Plastic, OEM Fan Blowers, Replacement Fan Wheels.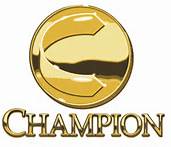 INDUSTRIAL FANS
Air Curtains

We are pleased to introduce a new line of Air Curtains with an modern design that offers an optimum combination of low noise level, sufficient air flow and minimal turbulence.


Aair curtain are specially designed to prevent the loss of cool air and the entry of hot contaminated air. These ventilation products can be used to meet a number of requirements :

* To prevent warm air infiltration in cold shops.
* To keep out fumes, dust and insects, maintaining a clean environment.

Air Curtains features

* Corrosion-proof casting in hot dip galvanized, powder coated sheet steel
* Compact design to allow for easy positioning
* Easy installation with cord and plug attached.

Technical Data

* Available Air-Curtain sizes from 3 ft to 18 ft.
* Air velocities from 10 to 30 m/sec for different air curtain models.
* Effected up to 20 feet height door.



Engineering of through the wall exhaust fans, airflow exhaust ventilators, fume hood exhaust fans, roof / wall supply blowers, paint booth ventilation fans, high pressure air blowers, air pressure blowers, high temperature air blowers, rotary air blowers, air fan-blowers systems, roof blowers, roots blowers, oven / dryer exhaust ventilators, heavy-duty ventilation fans, spray booth exhaust fans, New York blowers, Dayton fans, Chicago blowers, American Coolair ventilators, ACME ventilators, Twin City fans, Aerovent fans, Cincinnati blowers. A proper ventilation system for a roof is often the single most important factor which governs its longevity. A roof having a good ventilation system, along with proper maintenance will live approximately 25% more than any other roof.In additional to the traditional centrifugal fan systems that we provide we're fully equipped to provide a completely bespoke centrifugal fan solution to any premises where space comes at a premium. All you need to do is contact us with your specific requirements and measurements and our ingenious team of designers will manufacture a centrifugal fan that perfects fits any unusual space.
New York Blower Fans, American Coolair Roof Ventilators, ILG Fan, Illinois Blower Sealed Gas Tight Fans, Industrial Gas Engineering Plug Fans, Industrial Air Products High Capacity Fans and Blowers. We supply high pressure fans and blowers including centrifugal plug fans, high pressure axial blowers, pressure blowers, variable air flow fan ventilators.