Supply of BI Fans, Cast Aluminum Pressure Blowers, Combustion Pressure Blowers,Radial Tip Fans, FRP Fans, Wall Propeller Fans ,Vane Axial Fans, FRP Pressure Blowers, OEM Ventialtors, Prop Fans, Air Kits, Blower Wheels, Fan Wheel, Ventilator Wheels, Pressure Blower Impeller Wheels, OEM Fans, OEM Blowers, New York Blower, NYB fans, Cincinnati Fans, Cincinnati Blowers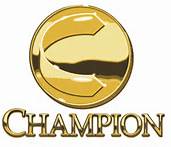 INDUSTRIAL FANS
Tube Axial Fans


We offer a wide range of pollution control equipment & air ventilation equipment like centrifugal fans, tubeaxial fans, dust extraction ventilation system, fume extraction system, powder coating booth, spray painting booth, air curtain fans, dust collector blowers, portable ventilation axial fans etc. These technically advance pollution control equipment, are made using superior fabrication techniques and excellent raw materials. In this way, our products exhibit features like cost-effectiveness, ventilator reliability and efficiency. Our products are offered in various working specifications, which can be customized as per the client's requirements.


Distribution of fans and aeration FRP and Propylene blowers, blower filter units, blower filters.
Suppliers of cool air blowers, high volume air ventilators, air blower motors, pneumatic blowers, compressed air blowers, suction pressure blowers, air blower compressores, high pressure axial fans, propeller fans, axial prop fans, industrial fan motors, big industrial fans, large industrial ventilators, industrial blower systems, explosion proof ventilation fans, rooftop fans and ventilators, shop fans, building ventilation fans. Canadian sales agency of heavy duty blower systems, industrial and commercial blowers, fans, ventilators, pressure blowers, high temperature oven fans, high capacity blower, combustion blower, automotive fan, dust collection fan, blower air knife, roof exhaust and supply fans. Northern Industrial Fan and Blower offer high volume severe duty mining fans, air-handling unit fans for AHU. We do repair, re-build and up-grade of blowers and fans. We are a Sales Representative of Illinois Blower Gas Tight and Zero Leakage Industrial Fans with Mechanical Shaft Seals, American Coolair Fans, ILG I.G.E. Industrial Fans, New York Blowers Air Tight Fans and Blowers, Industrial Gas Engineering High Temperature Air-Tight Fans, IAP High Heat Blower. We supply heavy duty & high-temperature industrial process and commercial airtight fan, high pressure stainless steel and alloy blowers, high temperature insulated fans blowers, high capacity industrial oven circulating fan, combustion gas fan, oven circulation fans and blowers, high temperature axial fans, high temperature centrifugal fans, plug fan air-kit and high temperature axial plug fan. Northern Industrial Blowers sell Industrial Gas Engineering up-grades to Garden City high temeprature fans and blowers.