Industrial Forced Draft Fans, Forced Draft Blowers, FD Fans, FD Blowers, Fume Exhausts fans, Fume Exhaust Blowers, General Ventilation Fans, General Ventilation Blowers, Induced Draft Fans, Induced Draft Blowers, Industrial Oven Fans, Oven Fans, Lab Hood Exhaust Fans, Lab Hood Exhaust Blowers, Material Handling Fans, Paddle Fans, Paddle Blowers, Material Handling Blowers, Odor Control Fans, Odor Control Blowers, Oil Mist Fans Oil Mist Blowers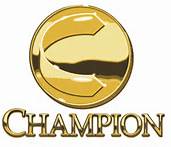 INDUSTRIAL FANS
Contacts :

Tel : 1-866-225-6937
Fax : 1-866-237-8326

E-mail : fan@cogeco.net






INDUSTRIAL FANS MANUFACTURERS


With our years of experience in engineering industrial and commercial air moving systems, we're here to guide you through the process of getting your system designed and developed to the exact specifications you require.


Our manufacturer's production facilities are equipped with the latest, state of the art machinery and everything is computer controlled to minimize throughput time and achieve precise tolerances. All our work is thoroughly tested and inspected by our highly skilled production team using time-tested quality assurance methodologies, and as a result customer complaints (including customer errors) account for less than one percent of total shipments.
Canada Blower Tubeaxial roof ventilators are built of heavy gauge steel for rugged industrial service where the fan assembly must be located above the roof. Ventilators are designed to operate reliably in hostile environments where high temperatures or contaminated air are present. The fan motor, belts and bearings are isolated from the air stream. THe JTBC PRVs are constructed of extra heavy gauge steel, up to 1/4" plate. The fan shaft is supported by two pillow-block ball bearings that are mounted in the enclosed tube to provide years of service under harsh conditions, they are suitable for operation to 250 F.
These Power Roof Ventilators can be easily connected to duct work when exhausting from a ducted system with the use of the optional duct connector accessory.
Canada Blower tubeaxial roof exhausters are available in wide range of sizes and capacities: with blade diameters from 18" to 84" and capacities ranging from 1000 CFM to appr. 100,000 CFM. Direct driven fan models for low maintenance are available too.
ventilating.com fanblower.com highpressureblower.net industrialblowerfan.com industrialfanblower.net industrialfanblower.com pressureblower.net northernindustrialsupplycompany.com industrialpressureblower.com tenderall.com chicagoblowercanada.com cbblower.com buffaloblower.com buffalofan.com nis-co.com canadianblower.com olegsystems.com canadablower.com abbblower.com acmefan.net industrialblower.net fansandblowers.net americanblower.net barryfan.com cincinnatifan.net canadafans.com barryfan.net pennbarry.net pennfan.net tcffan.com
Pressure blowers and OEM blower / fan ventilators.

Sales of high temperature Buffalo Blower fans, process pressure blowers, high temperature fan blowers. Suppliers of Buffalo Blower industrial; process and commercial heating; ventilating and air handlers.
Sales of industrial fans & blowers, high pressure blowers, centrifugal fans, axial ventilators, roow and wall exhaust and supply fans, material handling blowers & radial fans, scroll cage fan ventilators, high temperature fans and blowers, New York Blower, Twin City Fan / Aerovent, Chicago Blower fans, Peerless Fans, Dayton Ventilators, Sheldons fans & blowers, Canarm Leader ventilators, IAP fans, Industrial Air. Industrial Fans will always act like the tough weapons to fight against the toxic and hazardous work area of every small and large industry. The various forms of Ventilation are performed by Air Fume collection system, Robotic welding hoods, Dust collection units, Air Filters, Chemical Scrubbers, Fume containment systems, etc. Ventilation Fans industrial and commercial heating, ventilation and air-conditioning (HVAC) equipment, high pressure blowers, industrial fans and ventilators, high temperature oven fans and blowers, centrifugal and axial blowers and fans.. We offer engineered solutions, packaged fan, blowers, ventilators and custom industrial ventilating equipment. Northern Industrial Fans & Blowers is the engineering representative for New York Blower, American Coolair Fans, Illinois Blower, Industrial Gas Engineering, American Coolair and ILG Fans. We also have access to all the other leading fan, blower and HVAC names through sub agent agreements and co-operative relationships. Our focus is servicing Industrial and O.E.M. customers with both process fans and blowers and general ventilation Fans. Dependable & efficient fans, built to last.