Stocking distributors of OEM fans, OEM blowers, Clean Air Fans, Clean Air Blowers, Dirty Air Fans, Dirty Air Blowers,
Corrosion Resistant fans, Corrosion Resistant Blowers, Process Air Blowers, Process Fans, High Pressure Blowers, High Pressure Fans,
Axial Bladed Blowers, Axial Bladed Fans, Fan Blades, Air handler fans, Air handling ventialtors, Air handling units, Air handling blowers,
Airfoil fans, Backward Curved fans, Chicago Blowers, CBC Fans, Chicago Blower Fans, Chicago Fans, Chicago Pressure Blowers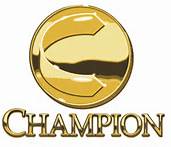 INDUSTRIAL FANS
Bifurcated Fans



Bifurcated fans are direct driven axial fans where the motor is encased in a special compartment to isolate it from the fan airstream. This makes bifurcated fans ideal for exhausting or recirculating fumes, gases and hot air up to temperatures of 450° F in standard form or 600° F for our high temperature bifurcated range. The fan motor must have access to the ambient cooling air. The fans have non-overloading characteristics.

mWe manufacture two types of bifurcated fan:, spun bifurcated and fabricated bifurcated ventilators. The type of bifurcated fan refers to the process used in it's manufacture, this does not affect the fan design or performance but determines the fan sizes available and the materials from which the fan can be made.










Designers of Madok heat exchangers, stainless steel pressure blowers, induscr draft ventilators, force draft ventilators, leader ventilators, high pressure centrifugal blowers, high CFM axial fans, high air flow ventilators, dust collecting fans, radial pressure blowers, vacuum blowers & fans, stainless steel ventilation fans, air handling fans, airhandling blowers, FRP pressure blowers, SST pressure fans, oven & dryer circulation fans, drying blowers. A good roof ventilation system ensures that there is balance between the air coming in and the air going out. The cross ventilation of air around the roof keeps the roof temperature bearable and also keeps the material used in the construction of the roof from reaching very high temperatures. FOOD INDUSTRY: - fans for boiler plant in distilleries, breweries and food processing plant. Fans to provide air for germination and drying in maltings.
- Turbo pressure blowers to provide air for fermentation in yeast plants and side channel pressure blowers to handle carbon dioxide.
- Process fans for heating, hot air recirculation, drying, cooling and ventilation for flour mills, bakeries, cereal and chocolate production, and many other food processes.
- Turbo blowers for carbon dioxide injection for sparkling water and wine..
High capacity pressure blowers and custom made industrial fans and blowers.
Industrial Buffalo Blower, New York high temperature oven fans, blowers ventilators, Canadian Blower (Chicago) baking dry off ovens, conveyorized automatic oven, high temperature dryer with circulation plug fans, blowers and air-kits. High temperature paint ovens with water cooled centrifugal and axial plug fans, blowers and exhaust fans.
Heavy duty and custom built Canadian Blower - Chicago Blower fans; Buffalo Blower - New York industrial ventilators; air handling units; high pressure blowers - centrifugal and axial fan ventilators.