Distribution of Oxidizer Fans, Oxidizer Blowers, Thermal Oxidizer Fans, Thermal Oxidizer Blowers, Parking Garage Fans, Parking Garage Blower, Exhaust Fans, Exhaust Blowers, Pickling Fans, Pickling Blowers, Pneumatic Conveying Fans, Pneumatic Conveying Blowers, Pollution Control Fans, Pollution Control Blowers, Process Cooling Fans, Process Cooling Blowers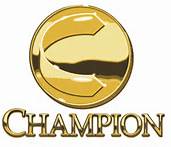 INDUSTRIAL FANS
Inline Fan

We provide our clients with a range of precision engineered inline fans that cater to the needs of both domestic and commercial sector. Our range of inline fans are manufactured using premium grade of metals and are highly flexible and durable. These fans are incorporated with quiet and efficient airfoil impeller that is capable of developing significant pressure. The in-line configuration of these fans simplifies installation. We also offer these fans as per the customized designs provided by the clients.

Inline fans, centrifugal duct fans are the ideal air movers for residential, commercial and industrial applications. The quiet and efficient airfoil impeller is capable of developing significant pressure, and the in-line configuration simplifies fan installation. The unique motor design, combined with high quality materials and workmanship, results in a truly versatile fan.


Industrial corrosion resistant FRP and PVC fans and ventilators, commercial ventilation equipment, pressure blowers, high temperature oven fans, centrifugal and axial ventilators.
Manufacturers of backward curved fans, heat blowers, air fans and air blowers, positive displacement PD blowers, commercial air blowers, drying fans, dry air blowers, heavy duty air ventilators, compressed air blowers, wall / roof mounted fans, forward curved fans, radial blowers, fan blades, plug fans, high pressure fans, fume extractor fans, suction vacuum blower, warehouse fans / ventilators, large industrial fans, large industrial ventilators. Fans and Blowers expertise includes gas-tight and zero-leakage fans and blowers, special sound and critical sound requirements for blowers, fans, ventilators, special blower & fan materials - corrosion resistant / abrasion resistant / high strength and super alloys, high temperature fan & blower applications, spark resistant fan construction, code welding of blowers, API ventilator specifications, steam jacketed fans, insulated blower fans and other custom air-handling ventilator applications. We offer a complete line of high temperature fans and blowers up to 2200 degrees F. for all air-moving fan applications. Custom, as well as standard fan & blower designs are available for all temperatures and atmospheres, including vacuum blowers and fans.